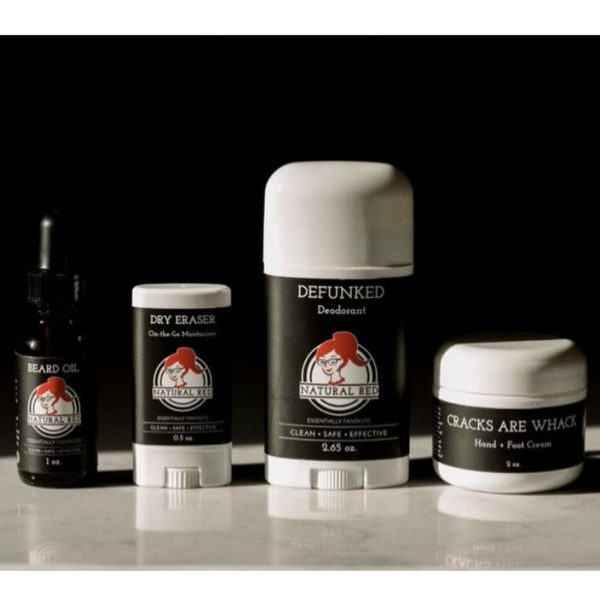 By Natural Red of Detroit
After fruitless searches for clean, safe natural products that did what they were supposed to do, former teacher, Karen Guilmette, set out to make her own. Thus, Natural Red was born. See the Product Description below for details about this specific gift suggestion.
Product Description
This is an ideal gift for the dad who wants to take good care of himself, and the planet too. It includes Beard Oil, Black Label Cracks Are Whack, Black Label DeFunked Deodorant, and Black Label Dry Eraser. The Beard Oil can also be used as an aftershave, if he's not a beard guy. The Dry Eraser is perfect for taking care of pesky dry spots on his skin. The Black Label scent has a rich orange base along with the essential oils bay, laural leaf, lime, black pepper, and hint clove, for a masculine aroma.