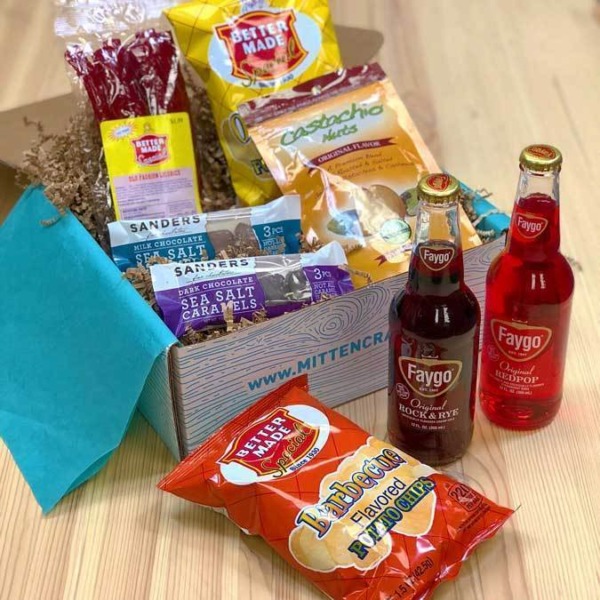 From Mitten Crate of Royal Oak
They've carefully curated several collections at Mitten Crate, or you can work with them to create your own, especially as a business gift with literature or extra logoed swag that you provide. See the Product Description below for details about this specific gift suggestion.
Product Description
They call this the Michigan Classic, but really it's the perfect box of nostalgia for a native Detroiter. Plus it's a very affordable gift box option. You'll bring back fond childhood memories with Red Pop and Rock & Rye from Faygo, original and BBQ chips from Better Made, as well as their old school licorice. It also features milk and dark chocolate sea salt caramels from Sanders and some snackable Germack Castachios.