2023 Valentine Gift Guide
Spread some economic LOVE around the state!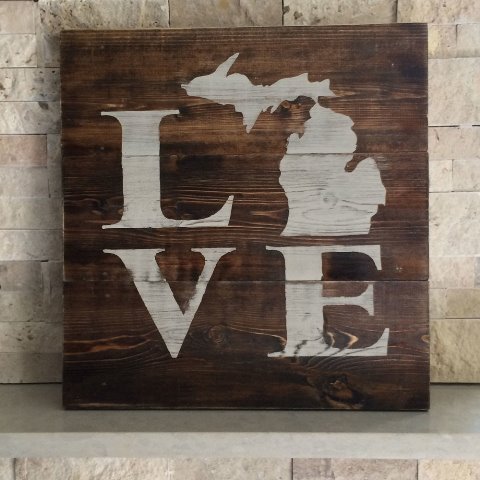 By Iconic Detroit of Royal Oak
This company is best known for its home decor accents like coasters, wall art, and cutting boards. Many of their products are Michigan and Detroit-centric. See the Product Description below for details about this specific gift suggestion.
Product Description
If this isn't a sign of how much you love your Valentine, we don't know what is. It will look wonderful a cottage, office, or even a bedroom. Completely handcrafted, these wooden signs feature rustic edging along with uniquely distressed stain and paint. Thick twine hangers make for a stylish finish that will look great hanging on a wall or sitting on a mantel. Each piece may vary slightly, but measures roughly 16″x16″x1″. It's the perfect choice for someone who loves exploring our beautiful state with you.