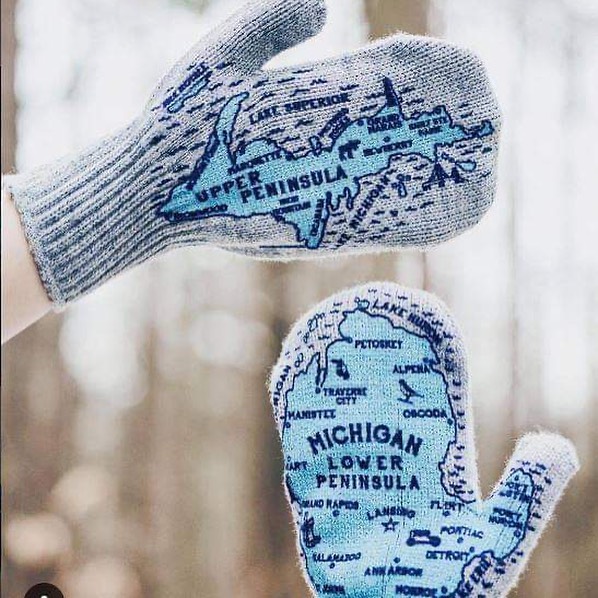 From Michigan Mittens in Pontiac
Obviously best known for its mittens celebrating our state, this company also offers several other locally-inspired items. See the Product Description below for details about this specific gift suggestion.
Product Description
Let's face it, if you're from Michigan, you've used your hands as a map at least once in your life, if not throughout it. These whimsical hand warmers are a nod to that local habit. They are made from acrylic yarn and feature the Upper Peninsula on the left mitt and the Lower Peninsula on the right. Choose from Fog Grey, Michigan Wildflower, Rustic Red, Hunters Plaid, Lake Blue, Blue Heron, Go Blue, Go Green, Michigan Grayling, or Black Bear.