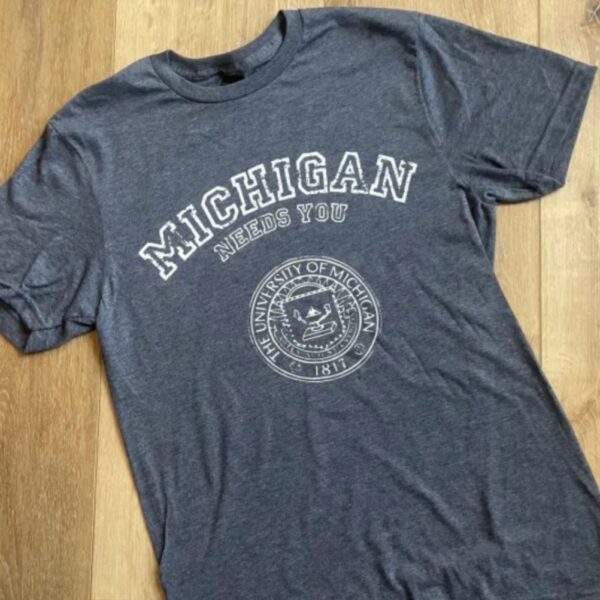 From The Coddiewomple Company of Whitmore Lake
The Coddiewomple Company is is an apparel and lifestyle brand that was founded on the idea that mental health therapy should be accessible to all. Fifty percent of the net profits from the sales of all products are given to The Coddiewomple Fund, a 501(c)(3) organization solely dedicated to providing financial assistance to those seeking mental health therapy.
Product Description
Mental health issues are significantly on the rise, particularly since the pandemic, and especially on college campuses. This tee lets you show your love and support for a Wolverine, while raising awareness of the mental health challenges that college kids face. The company also makes a Spartan version. Students you love from either great university can be united in their passion for their school and their positive messaging to fellow students. Plus, a portion of the proceeds from sales of these shirts go toward providing mental health care to those in need.