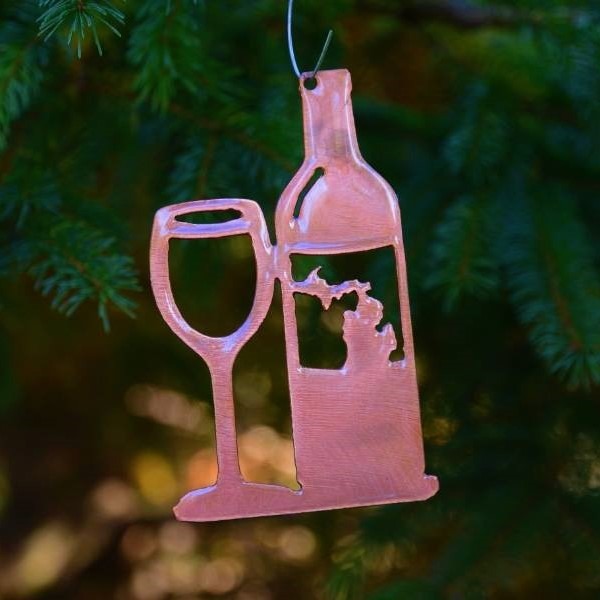 By Michigan In Metal of Gaylord
Clocks, candleholders, coasters, ornaments, and an abundance of other home decor are all available through Michigan In Metal. See the Product Description below for details about this specific gift suggestion.
Product Description
There is a wide range of ornaments available from Michigan in Metal. This piece is a wonderful item to pair with a big gift like an upcoming winetasting weekend, a bottle of Michigan's finest, or simply on its own as a delightful adornment to a wine lover's tree. In addition to copper, it's available in silver, white, red, or blue.