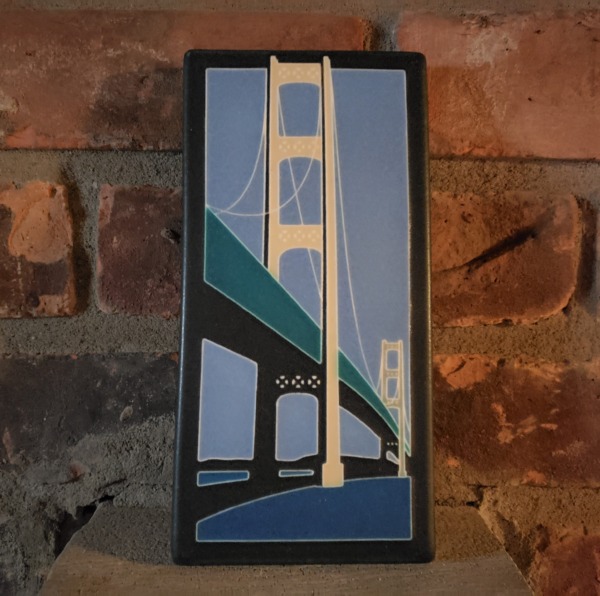 By Motawi Tile of Ann Arbor
Motawi tiles are striking art pieces and installation accents. They are incredible encasing a fireplace, as a mural, or as individual tiles that add splendor to a home or office environment. There are even options to enhance your holiday decor. See the Product Description below for details about this specific gift suggestion.
Product Description
There are few sights more instantly associated with our great state than the majestic Mackinac Bridge. Michigan's beloved engineering marvel stands proudly in this approximately 4″ x 8″ tile. Though it wasn't actually built until 1957, the bridge is rendered here in the style of old posters from the 1930s. The tile is approximately 5/8″ thick and has a notch in the back for hanging unframed.