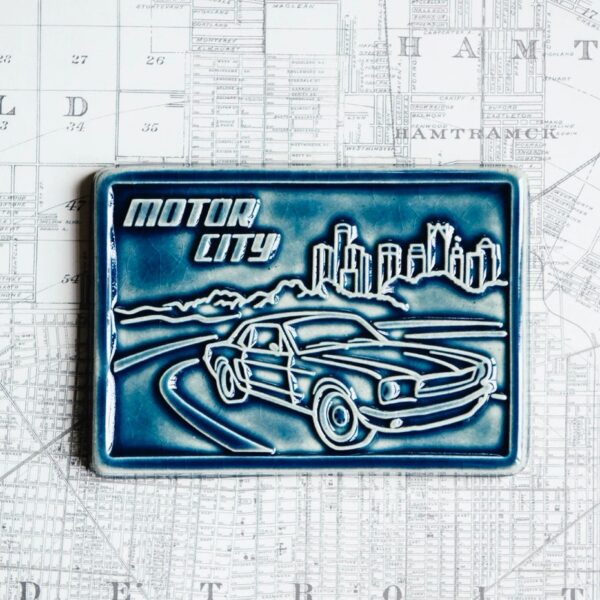 By Pewabic Pottery of Detroit
Pewabic is a National Historic Landmark pottery founded in Detroit in 1903. Today it continues to be an active working pottery, architectural tile studio, ceramic arts education center and vibrant cultural destination that attracts visitors from around the world. See the Product Description below for details about this specific gift suggestion.
Product Description
Introducing the newest member of Pewabic's Postcard Series. This ode to Detroit and the automotive industry makes the perfect collectable piece for any car enthusiast. The term Motor City was popularized in 1960 by Motown Records and signifies Detroit's significant contribution to the automotive field. This piece comes in an Ocean glaze, and has the Pewabic logo stamped on back. Alternatively, Pewabic also makes postcard tiles featuring Belle Isle, Detroit Opera House, and the Detroit Institute of Arts, along with many other Detroit-themed pieces from which to choose.