On the Trails of Northern Michigan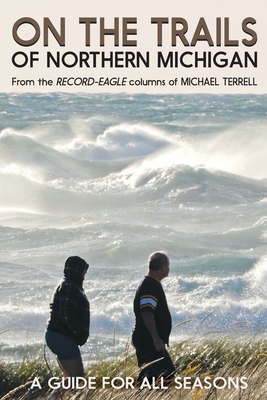 By Mike Terrell of Traverse City
Mike Terrell is a columnist and travel writer who left the corporate world in 1979 to freelance. He is currently a regional editor for SnoCountry.com and an outdoor columnist for the Traverse City Record Eagle. See the Product Description below for details about this book. Please buy all of your books directly from the author or an independent Michigan bookstore.
Product Description
On the Trails of Northern Michigan by Traverse City Record-Eagle reporter Mike Terrell is your passport to over 70 of the best hiking, biking, and waterway trails in the region. Covering state parks and national forests from coast to coast, Terrell leads you through Sleeping Bear National Lakeshore, the Grand Traverse Regional Land Conservancy, Leelanau Conservancy, and Little Traverse Conservancy holdings. From the Upper Manistee Headwaters to the Jordan River Valley, Arcadia to Power Island, the Clay Cliffs to Houdek Dunes, Terrell's trail notes highlight trail length, special features, flora, wildlife, and driving directions, with bold icons clearly indicating trail uses.
Organized according to season, this book will also serve as a guide to some of the best wildflower displays in Northern Michigan and cool cathedrals of pine and old growth forests to hike under during summer's heat. Hike to stunning windswept vistas of Lake Michigan, inland lakes, forests, and river valleys. Find fall hikes that lead to colorful panoramas, and winter trails that take you on a hushed day trip through snow-covered forests and fields.