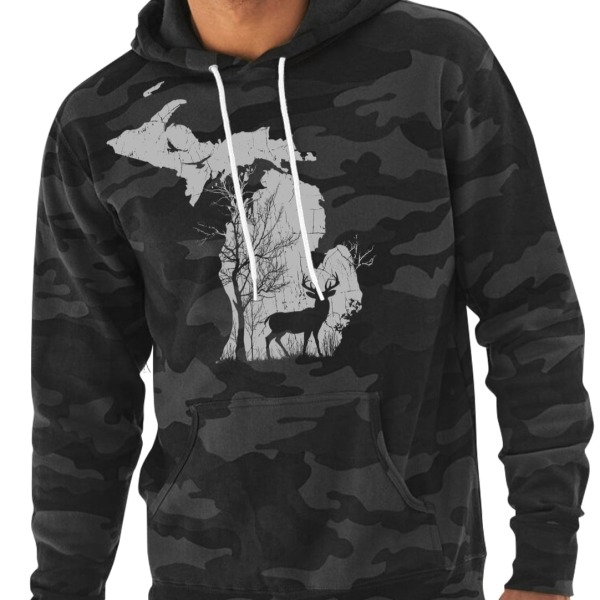 From The Michigan Outfitter of Lake Orion
The Michigan Outfitter is a celebration of all things Michigan, with designs inspired by nature. If you're looking for apparel that honors the local traditions of fishing, hunting, camping, and appreciating the great outdoors, this is the place to turn. See the Product Description below for details about this specific gift suggestion.
Product Description
There are few things more majestic than walking through the woods at sunrise and happening upon a deer in the woods. Magical moments like that, are the inspiration for this blended hooded pullover. It feels as great as it looks, thanks to the earth-friendly recycled material used to help create it. If he loves the outdoors, he will love this hoodie. The design is also available in a T-shirt. Sizes range from S-2XL.