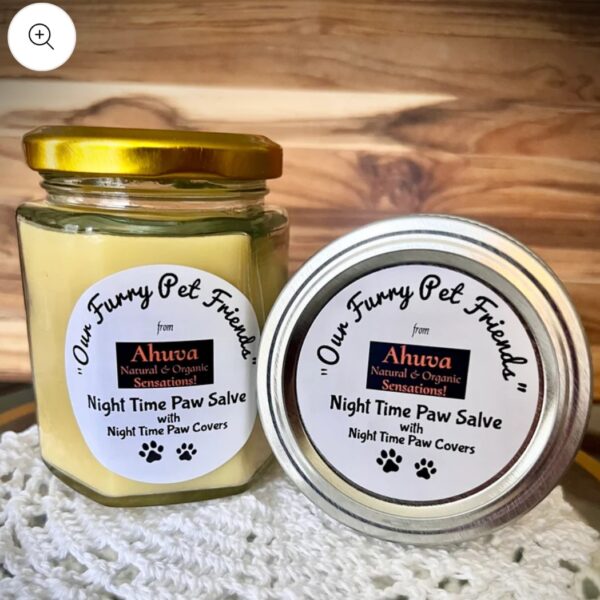 By Ahuva Natural & Organic Sensations of Pinckney
Ahuva Natural & Organic Sensations specializes in creating hand-poured candles, as well as salves, balms, lotions, and lip comfort products. The company focuses on natural and organic solutions. See the Product Description below for details about this specific gift suggestion.
Product Description
Furry Friends Pet Night Time Paw Salve w/Paw Covers is a specially crafted remedy to soothe the dryness and roughness of beloved pet paws. While it's able to be applied at any time, it is most effective when the salve is applied at night before bed and accompanied by a Paw Cover. That makes it an ideal environment for healing while their furry companion rests. Crafted from only organic ingredients, this salve is safe and non-irritating if the furry friend chooses to lick it.