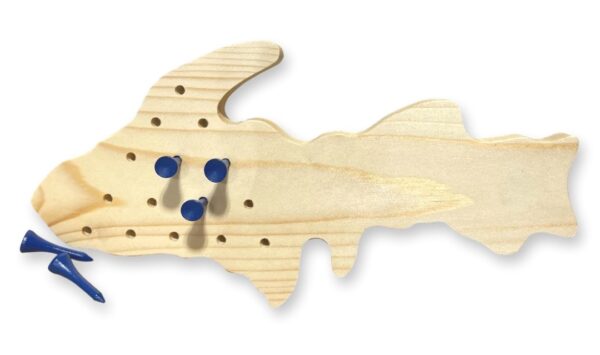 From Heart of Michigan in Howell
Nestled right in the center of town, this charming store is chock full of Michigan-made products. It also serves up piping hot pasties. One of the shop's specialties is curating and shipping gift baskets all year long.
Product Description
Who are your list loves some good old fashioned board game fun? The Peg Game has long been an intriguing challenge for people of all ages. The puzzle is frequently referred to as the I.Q. test and often proves difficult to solve even by those who have solved it before. This beautifully handcrafted game board measures approx. 11″ X  5.25." If you've got a fan of the Lower Peninsula on your list, they offer that as well.