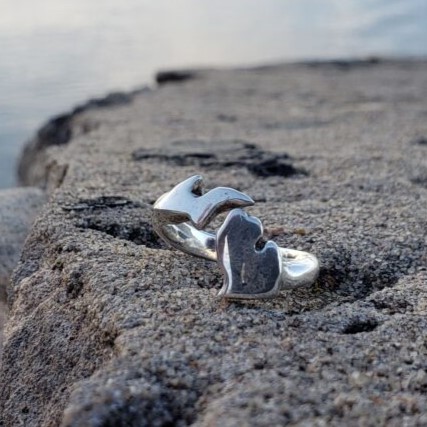 By Silver Loon Jewelers of White Lake
From whimsical clay pendants to extravagant Sterling silver works of art, Silver Loon Jewelers offers a vast array of pieces to accent any person's style. See the Product Description below for details about this specific gift suggestion.
Product Description
All too often jewelry meant to represent our state has one peninsula or the other, but not both. This Michigan ring serves both sides of the bridge well. It is handcrafted, from solid cast premium .935 Sterling Silver, with a bright mirror finish. It is slightly flexible for a good fit, and is built to last just like our Great Lakes. Sizes range from 6-10.