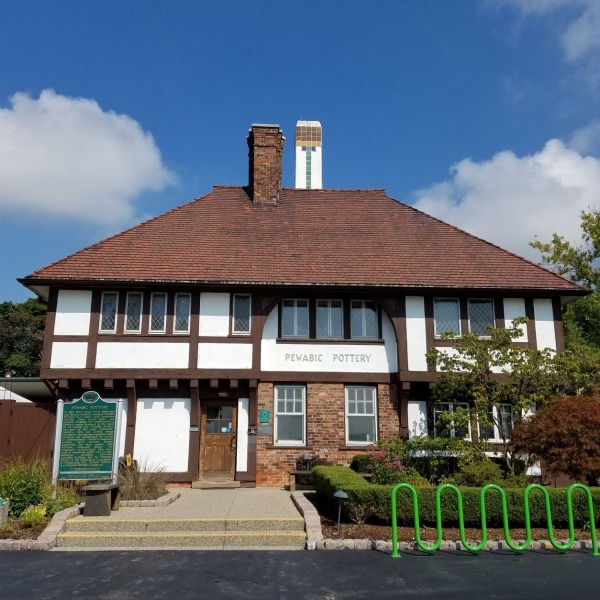 By Pewabic Pottery of Detroit
The Pewabic studio is a National Historic Landmark pottery founded in Detroit in 1903. Today it continues to be an active working pottery, architectural tile studio, ceramic arts education center and vibrant cultural destination that attracts visitors from around the world. See the Product Description below for details about this specific gift suggestion.
Product Description
Ever since the movie Ghost, many people have been enamored with the idea of making their own pottery on a wheel. If that sounds like someone on your list, then why not do it at one of the most prolific studios in the country? In the Wheel Throwing course, students will have the opportunity to receive instruction for eight weeks. Classes include 3 hours of instruction during scheduled times, firings, glazes, a studio shelf, open studio opportunities, and the first 25 pounds of clay. Alternatively, there are two other courses available. One is  Handbuilding, and the other is Centering Sessions, which incorporates mindfulness-based art therapy and clay work. Students must register at a beginner level first, but may then move on to intermediate or advanced. Who knows, you may just start them out on a new career path.