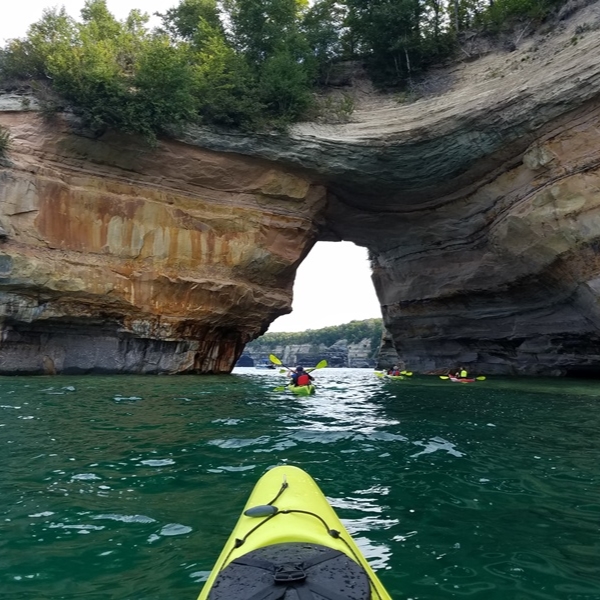 By Pictured Rocks Kayaking of Munising
This company uses experienced guides and stable tandem kayaks to take even novices out on an unforgettable kayaking adventure along one of Michigan's most stunning shores. See the Product Description below for details about this specific gift suggestion.
Product Description
Unquestionably, Pictured Rocks National Lakeshore is one of our state's and our nation's most remarkable sights. There are so many ways to experience the area, and one of the most incredible is via kayak. This tour begins on a 56-foot passenger vessel heading out of the East Channel of Munising Bay to Lake Superior. Because the launch boat follows along, it is always within a reasonable distance of emergency help and restrooms.
The boat will take your loved one out to where the most notable scenery begins, for an up close look at the 13 best points of interest. The total excursion is 5 hours. A shorter option, focused on Miner's Castle, is also available for $99.