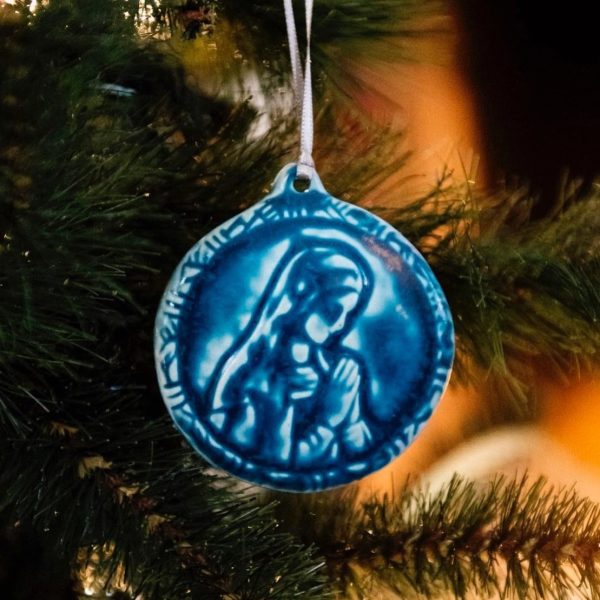 By Pewabic Pottery of Detroit
Pewabic is a National Historic Landmark pottery founded in Detroit in 1903. Today it continues to be an active working pottery, architectural tile studio, ceramic arts education center and vibrant cultural destination that attracts visitors from around the world. See the Product Description below for details about this specific gift suggestion.
Product Description
Designed by Pewabic founder Mary Chase Perry Stratton in the 1940s, the Blessed Virgin Mary ornament recalls Pewabic's rich history. It's also a wonderful gift for any mother in your life. Each piece is individually hand-pressed in porcelain and glazed by Pewabic artisans, then stamped on the back with the Pewabic logo. It is available in Peacock or Ocean colors.