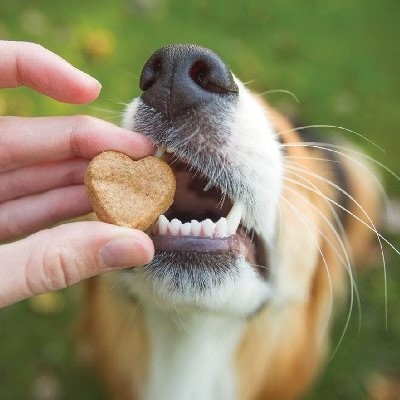 By Hunter's Healthy Treats of Livonia
Hunter's specializes in all natural hypoallergenic dog foods. There is no corn, wheat, or soy in any of their treats. See the Product Description below for details about this specific gift suggestion.
Product Description
These pumpkin treats are as nutritious as they are delicious. Pumpkin is low in saturated fat, sodium, and cholesterol and is a good source of vitamins and dietary fiber. Oatmeal, coconut oil, honey, and cinnamon provide other benefits that will lead to a healthy pup. They are soft-baked and make a terrific snack or reward.