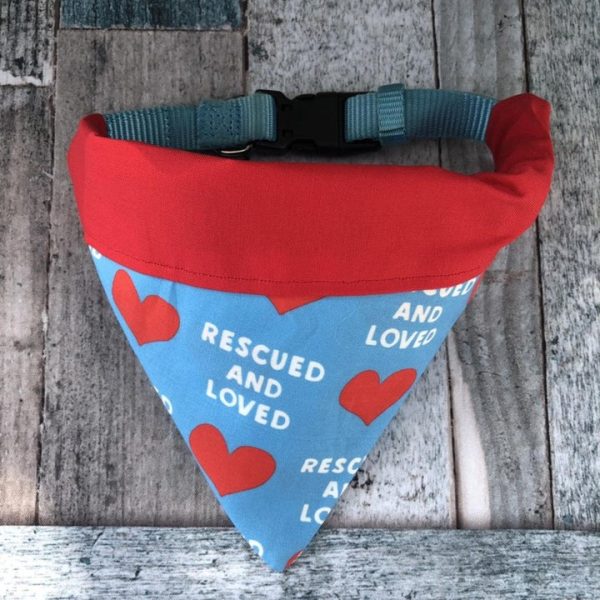 By Pupcraft of Royal Oak
PupCraft designs and sells dog bandanas, dog bow ties, dog toys, customized dog leash hooks, organic cat nip toys, & enamel pins. See the Product Description below for details about this specific gift suggestion.
Product Description
In the pet world, there are few things greater than when one of our furry friends gets rescued into a warm, loving home. If they could brag about it, we bet they would. Now they can let this adorable bandana do the talking for them. It is made of comfortable cotton fabric that easily slips on to most common clip on pet collars. Maybe your friend will want to wear it everyday, or just to dress up for the holidays.