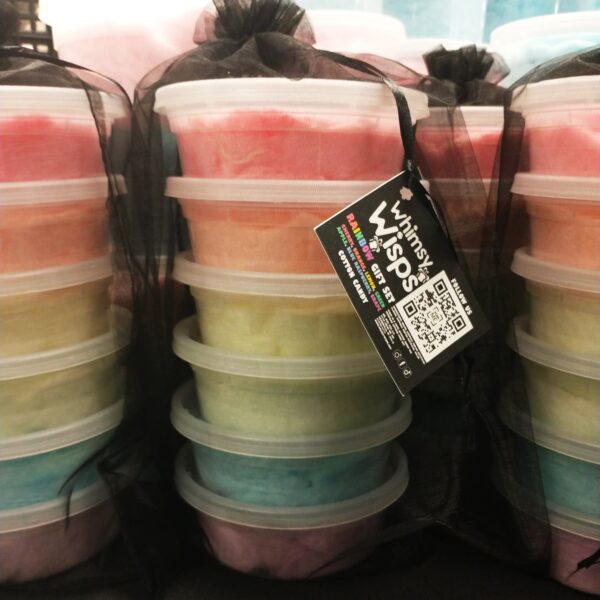 By Fluff Buckets Cotton Candy of Grand Rapids
This West Michigan company specializes in scrumptious cotton candy, handcrafted by artisans using high quality ingredients. They offer some surprising flavors like Eggnog, Fried Chicken, and Key Lime Pie. See the Product Description below for details about this specific gift suggestion.
Product Description
Most people think of cotton candy as being primarily one or two flavors. Shake things up and bring some summer fun to their winter with this Rainbow Gift Set. It has six fun and fruity flavors in one unique package: Watermelon, Orange Soda, Banana, Green Apple, Blue Raspberry, and Grape Gum. Each gift set comes with a tag that lists the flavors on one side and is blank on the opposite side for your handwritten message.