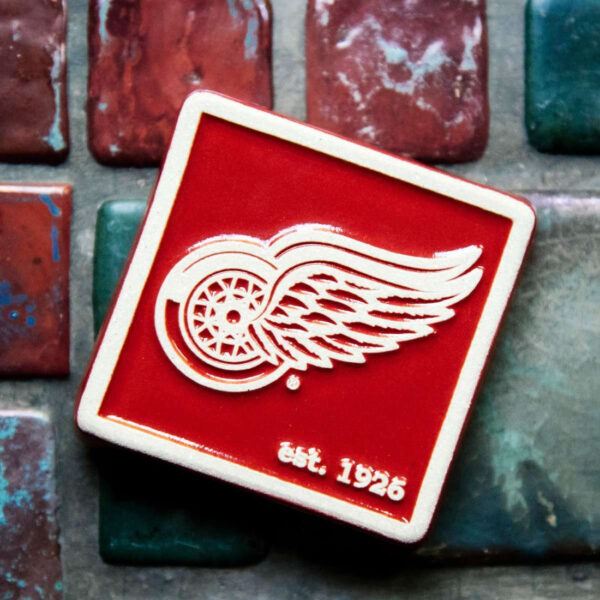 By Pewabic Pottery of Detroit
Pewabic is a National Historic Landmark pottery founded in Detroit in 1903. Today it continues to be an active working pottery, architectural tile studio, ceramic arts education center and vibrant cultural destination that attracts visitors from around the world. See the Product Description below for details about this specific gift suggestion.
Product Description
We're not sure if a Stanley Cup is in the immediate future yet, but the kings of Hockeytown are off to a strong start. Celebrate their love of the Wings with this classic Pewabic tile, which will look great in an office, den, or man cave. If someone on your list is more of a fan of the boys of summer, you'll find a handsome old English D design as well. There are also smaller, ornaments available in both team designs for just $34 each. Slight variations in glaze and firing results ensure each handcrafted Pewabic piece is one-of-a-kind.