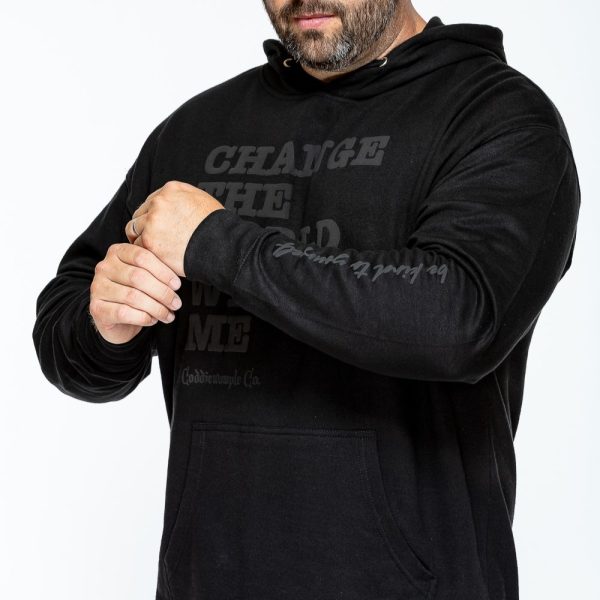 By The Coddiewomple Company of Whitmore Lake
The Coddiewomple Company was founded on the idea that mental health therapy should be accessible to all. It is an apparel and lifestyle brand that strives to make sure quality mental health care does not come at the cost of other basic needs. Therefore, 50% of the net profits from the sale of products is given to The Coddiewomple Fund. That is a 501(c)(3) organization solely dedicated to providing financial assistance to those seeking mental health therapy. See the Product Description below for details about this specific gift suggestion.
Product Description
Not surprisingly, given the company's mission, many of the products in Coddiewomple's line have positive messaging. This hoodie is no exception. It invites anyone who sees it to think about their role in life with the Change the world with me verbiage. Plus, the sleeve features a gentle affirmation reminder to the wearer, and others, to be kind to yourself.  The hoodie is a cotton/polyester blend fleece for a soft and slim fit with a jersey lined hood. Sizes range from XS to 3XL.