2023 Valentine Gift Guide
Spread some economic LOVE around the state!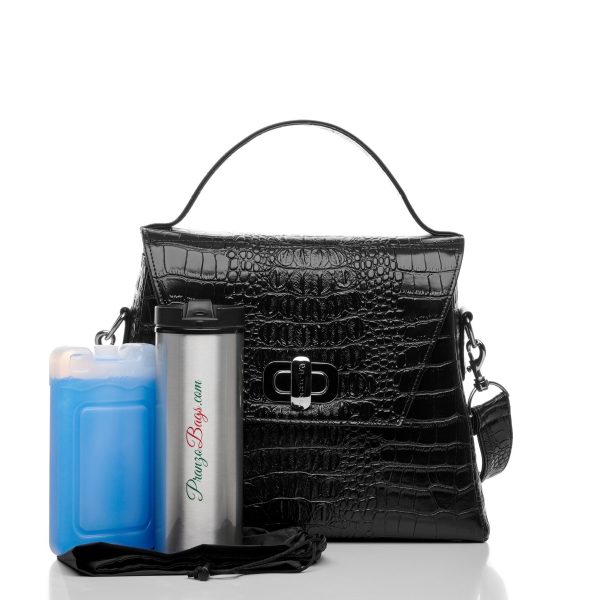 By Pranzo Bags of Shelby Township
Pranzo Bag founder, Mary Lou Palazzolo, set out to solve a problem for herself. She used to carry her lunch to work every day in a plastic grocery bag. One day, after frantically searching for her lunch in a crowded work refrigerator, a co-worker suggested that she purchase a lunch bag so that she would not have to sift through a mound of bags to find her own. That moment led to her deciding to design and manufacture stylish insulated bags, that would also convert to handbags. See the Product Description below for details about this specific gift suggestion.
Product Description
Most women love a new handbag, and chances are high that she's never had one quite like this. This eco-friendly bag is as functional as it is fashionable. It keeps contents hot or cold for several hours, whether inside or out, in virtually any temperature. The exterior is constructed with the highest quality composite vinyl, and can easily be cleaned with mild soap and water. The back pocket is large enough to hold a tablet, and help keep that tablet cool on hot summer days. There are also 2 inner pockets which securely hold a large ice pack and a 17-oz beverage bottle. Adding to the versatility is an adjustable cross-body strap with an up to 16-inch drop, which can also be removed. Whether the most stylish lunch bag ever, or a purse that has amazing hidden benefits, the woman in your life will love owning a Pranzo (that's Italian for lunch). For just an additional $20, you can add an accessory kit.