Ripley Robinson and the Worm Charmer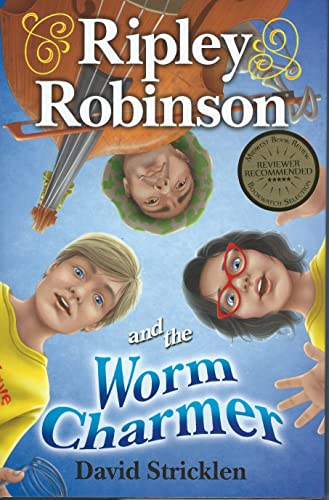 By David Stricklen of Grand Rapids
In a former life, David Stricklen was an airport police chief with 30 years experience in law enforcement. After retiring, he focused on writing. See the Product Description below for details about this book. Please buy all of your books directly from the author or an independent Michigan bookstore.
Product Description
In this fast-paced, unpredictable story, a talented wrestler gives his all to win a worm charming competition. Ripley's introduction to his new middle school is with his head held down in a toilet bowl by Dirk, the varsity football star. During his escape, Ripley inadvertently breaks Dirk's nose and Dirk dedicates his life to retaliation.
The only bright spot in Ripley's life is his wrestling ability…well, that and a cute and kooky girl named Geddy. But Geddy is obsessed with winning a worm charming contest. Geddy summons Ripley's help in the town's celebrated worm charming event because if they win the prize money, Geddy and her mother will be able to stay in Hidden Mountain.
The problem is, Dirk feels he is due the prize money. And he'll do ANYTHING to get his hands on it, including blackmailing Ripley if he doesn't sneak him some of the captured worms. With all the challenges of physical intimidation, wrestling, worm charming and first love, Ripley must employ every mental and physical gift he has to stay on top.