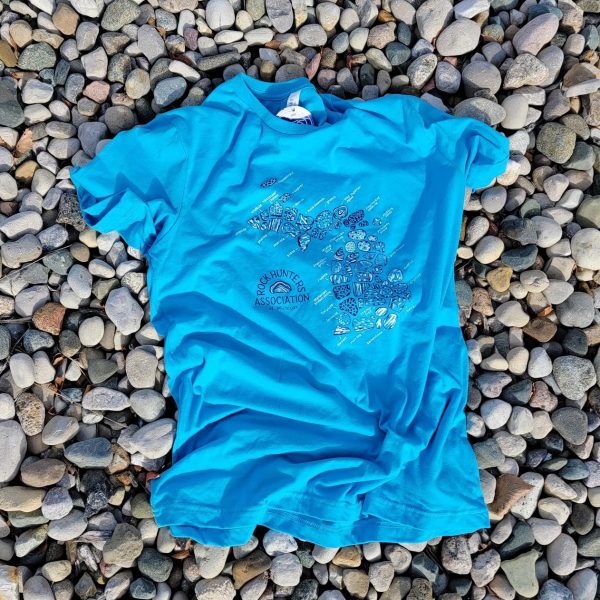 By Tee See Tee of Traverse City
This Northern Michigan company designs unique apparel for kids, women, and men. See the Product Description below for details about this specific gift suggestion.
Product Description
Rock hunting in the Great Lakes State is a right of passage. The variety of stones, fossils, and minerals that can be found while strolling a beach is astounding. Set against a sky-like blue, this unique Tee See Tee design makes it easier to identify different rocks native to the state. Available in sizes ranging from XS-4XL, this shirt serves as a map, indicating which rocks can be found, and where, throughout Michigan. It can be worn as a guide, or simply as a badge of honor representing our unofficial state hobby (well, there's also Euchre).