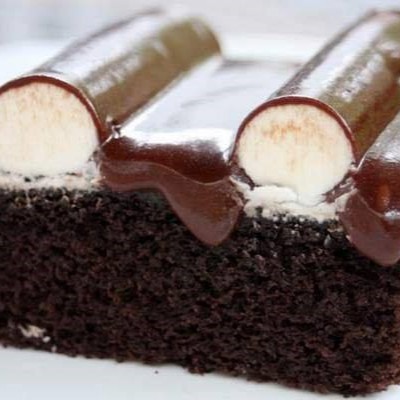 By Sanders Candy of Clinton Township
It's hard to beat a gift from a legendary confectioner like Sanders, which has been famously creating sweet delights since 1875! See the Product Description below for details about this specific gift suggestion.
Product Description
Many people grew up with this amazing cake on the table for nearly every holiday. Send it to a loved one who may not have had a bite since, or introduce a friend far away to the legend that is Sanders Bumpy Cake. While there are a variety of these cakes now, we recommend the original Chocolate Fudge Bumpy Cake. It is a rich, chocolatey Devil's food cake, topped with buttercream bumps and draped in delicious fudge icing. Hence, the name.