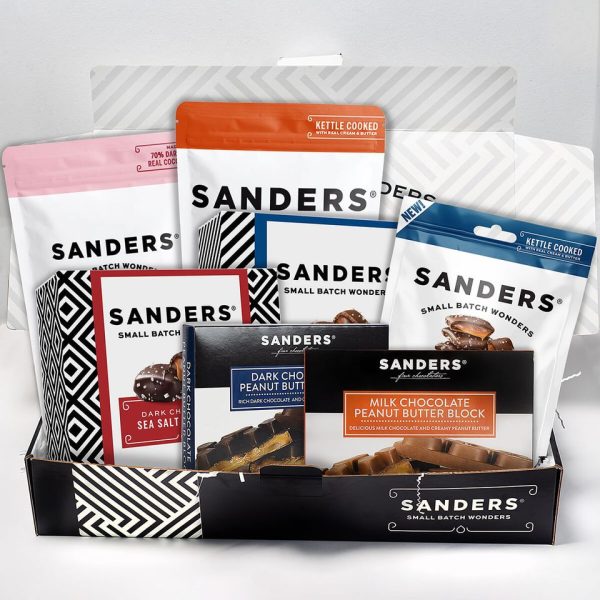 By Sanders Candy of Clinton Township
It's hard to beat a gift from a legendary confectioner like Sanders, which has been doling them out in Michigan since 1875! See the Product Description below for details about this specific gift suggestion.
Product Description
If there's somebody with a sweet tooth on your list, then turn to Sanders. You can send anything from classics like Bumpy Cake and hot fudge to relative newcomers like White Chocolate Sugar Cookie Sea Salt Caramels. We've selected to highlight this collection their best-selling confections. Each gift box contains two tasty variations of the famous chocolate sea salt caramels, milk chocolate pecan clusters, milk chocolate thins, dairy free dark chocolate caramels, and those incredible peanut butter blocks.