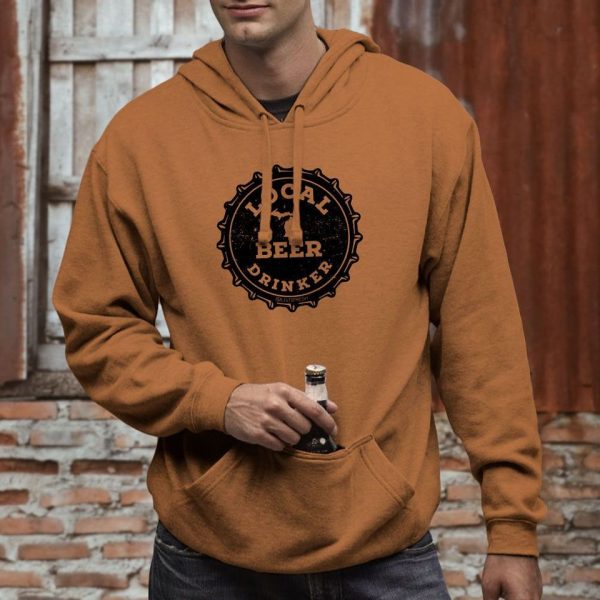 From Livnfresh of Gaylord
Livnfresh, which has retail locations in Gaylord and Traverse City, designs apparel for women and men with Michigan themes. See the Product Description below for details about this specific gift suggestion.
Product Description
This design kicks tailgating up a notch. Whether at the game or a bonfire, this shirt will be a great conversation-starter. It's made with a 60/40 cotton/polyester blend, making it non-shrinking. There is a built-in neoprene beverage holder inside the front pouch pocket, to make sure he never loses his drink, and a metal bottle opener too. Available in sizes ranging from S-3XL, you can choose from Copper, Olive, or Heather Charcoal. Add some extra fun to this gift and pair it with a 6-pack of his favorite local craft beer.