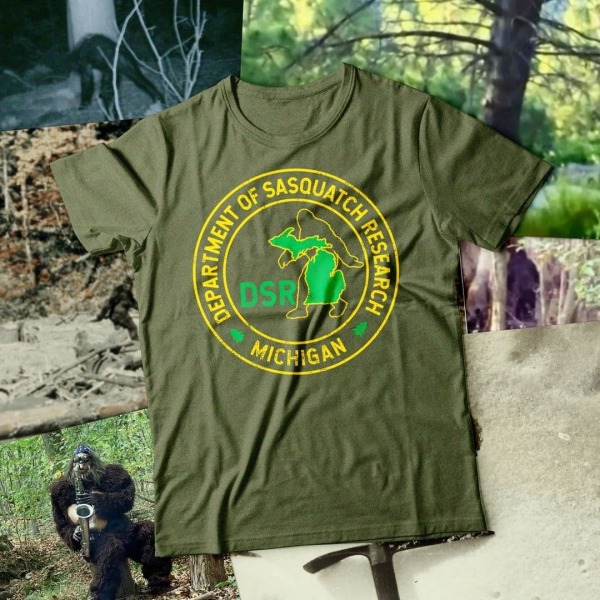 By Tee See Tee of Traverse City
This Northern Michigan company designs unique apparel for kids, women, and men. See the Product Description below for details about this specific gift suggestion.
Product Description
Has your dad got a monster sense of humor? Then look no further. This T-shirt will have him laughing, and is sure to be a conversation starter every time he dons it. After all, there are quite a few alleged sightings of Big Foot in our beloved U.P. Sizes range from XS to 4XL.