2023 Valentine Gift Guide
Spread some economic LOVE around the state!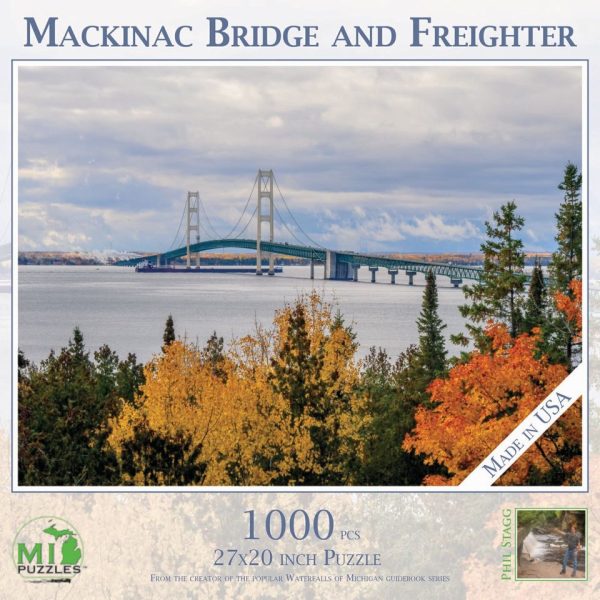 By Phil Stagg Photography of Cadillac
Phil Stagg has spent countless hours crisscrossing Michigan, driving, hiking, photographing, and documenting Michigan's waterfalls and more. His company offers books, prints, magnets, puzzles and more. See the Product Description below for details about this specific gift suggestion.
Product Description
At first glance, a jigsaw puzzle might not seem like much of a keepsake, but that depends on which picture you choose. Phill Stagg offers a tremendous amount of locally-themed boxes from lighthouses to bridges to waterfalls. Chances are high that you will find one from a spot that is special to both of you. These colorful 500 or 1,000-piece puzzles will provide your Valentine with hours of fun, not to mention great memories. Give it on its own or make a date of it, by pairing it with Michigan-roasted coffee or a local wine, and putting it together, together.