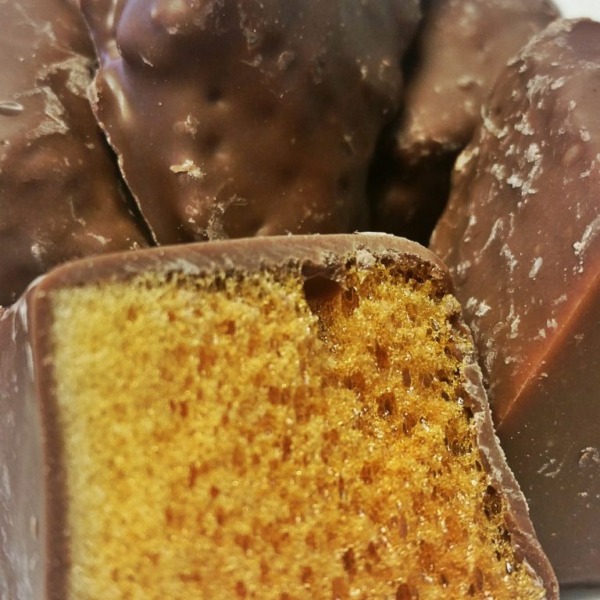 By Alpine Chocolat Haus of Gaylord
This excellent chocolatier also makes gourmet apples, caramel corn, seafoam, fudge, bark, and brittle. The flagship store is in Gaylord, with additional locations in Boyne City, Sault Ste. Marie, and Plymouth. See the Product Description below for details about this specific gift suggestion.
Product Description
Whether this is a treat they adore, or one they've never tried, you can't go wrong giving a little seafoam to a sweets lover. It's a hard to describe airy, crunchy, candy that eventually dissolves in your mouth. Alpine Chocolat Haus is famous for it. You can order it plain or covered in milk, dark, or white chocolate. While there, consider adding a Bear Claw or Giant Snapper to your order.