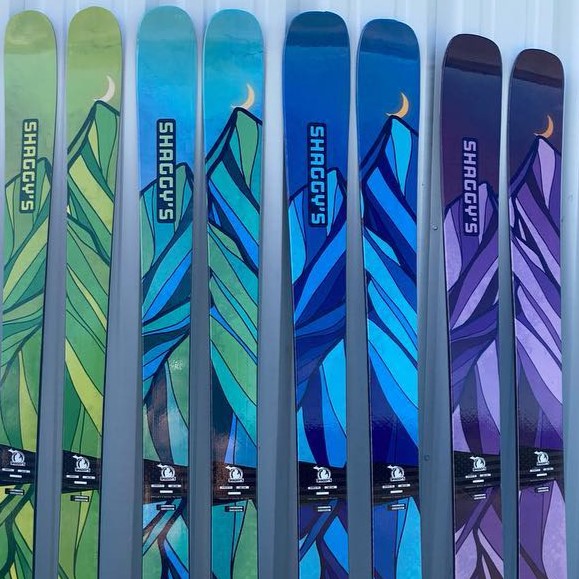 By Shaggy's of Boyne City
Every pair of skis from Shaggy's starts its life as a piece of rough lumber that's delivered from a local lumber mill to their workshop. They control every step of the build process from start to finish, which makes for an incredibly high standard of quality. These skis are durable, attractive, and high performance. See the Product Description below for details about this specific gift suggestion.
Product Description
This pair of skis is versatile and well-built for Michigan skiing. They are made for skiers looking for a playful ski to take all over the mountain, especially when there hasn't been fresh snow in weeks. It's narrow waist and camber + camber pockets underfoot provide confidence to hold an edge when the snow is icy and firm. Does your skier love heading for the bumps? The moderate flex of this ski is forgiving and easy to whip around at both high and low speeds. If heading off the trail is more their style, that'll work too. The Ahmeek 85 features a full twin tail for quick maneuverability in the tight trees. If this pair isn't the right fit for your favorite skier, fear not. There are many different styles from which to choose, and the team at Shaggy's is more than happy to help you decide. Custom orders are also available.