2023 Valentine Gift Guide
Spread some economic LOVE around the state!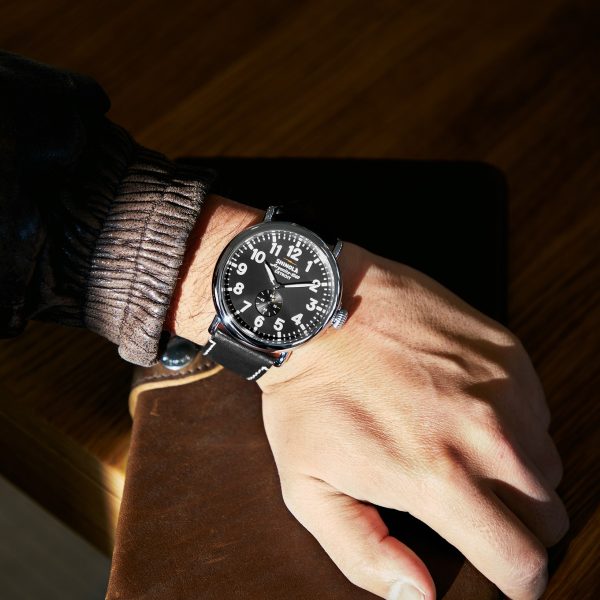 By Shinola of Detroit 
Assembling watches, bicycles, home goods, and more from the Motor City, Shinola is quickly becoming a recognizable Detroit brand around the world, in the vein of the automakers that preceded it. See the Product Description below for details about this specific gift suggestion.
Product Description
Every guy needs a handsome, sturdy, reliable watch, and Shinola sure knows how to make them. The Runwell sports a supremely classic color palette. Two hands and a sub dial are driven by Shinola's Argonite 1069 high-accuracy quartz movement. Double-domed sapphire crystal protects the timepiece from scratches. This version has a stunning black dial, shiny stainless steel, and a leather strap with striking contrast stitching. Quality is this timepiece's most apparent characteristic. It's built to last, just like your love.