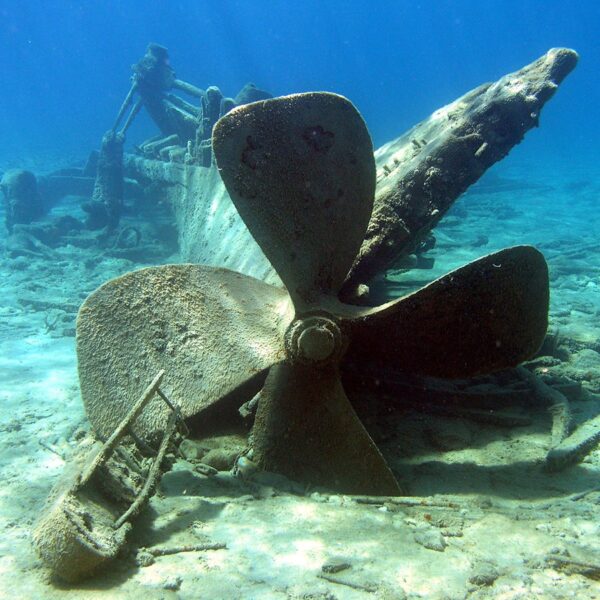 From Thunder Bay National Marine Sanctuary of Alpena
Thousands of miles of deep blue water in Thunder Bay are home to an estimated 200 shipwrecks, with nearly 100 identified to date. Majestic lighthouses, life-saving stations, and harbors further serve witness to the rich maritime history of Thunder Bay. Key to the Thunder Bay National Marine Sanctuary's mission is protecting the Great Lakes and educating the public about these vast fresh waters and priceless treasures that rest along Lake Huron's northwestern shores and bottomlands. See the Product Description below for details about this specific gift suggestion.
Product Description
Experience the power of the Great Lakes together with your dad in a way you never have before. Take him on a trip to the Thunder Bay National Marine Sanctuary for a boat ride over some historic shipwrecks. The crystal clear waters and the large glass bottom viewing wells will allow the two of you to dive the wrecks, without getting wet. During the 2-2½ hour cruise you will experience magnificently preserved shipwrecks, scenic shorelines and majestic lighthouses. Learn about the history, legends and lore of Thunder Bay and many famous shipwrecks as you cruise the shoreline. A ticket is $38 per adult. Buy a pair as a gift or to join him on the amazing experience. Be sure to check out the museum while there, and then head over to Austin Brothers Brewing Company for some cold refreshment and a great chat about what you discovered.