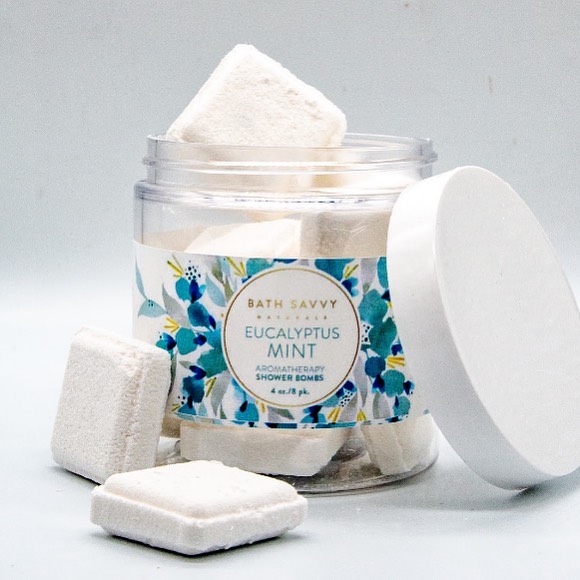 By Bath Savvy of Ferndale
This company uses old-fashioned pureness and effective, yet body-safe ingredients that treat all skin types, to create body creams, oil blends, sugar scrubs and more. See the Product Description below for details about this specific gift suggestion.
Product Description
You don't have to love long baths to enjoy an aromatherapy uplift. A shower bomb can start the day off on a relaxing, invigorating note. When they add one of these little eucalyptus mint and menthol bombs to a shower, it will dissolve, allowing them to breathe in the goodness. In addition to Eucalyptus Mint, you can choose Lavender or Pomegranate Mango.