2023 Valentine Gift Guide
Spread some economic LOVE around the state!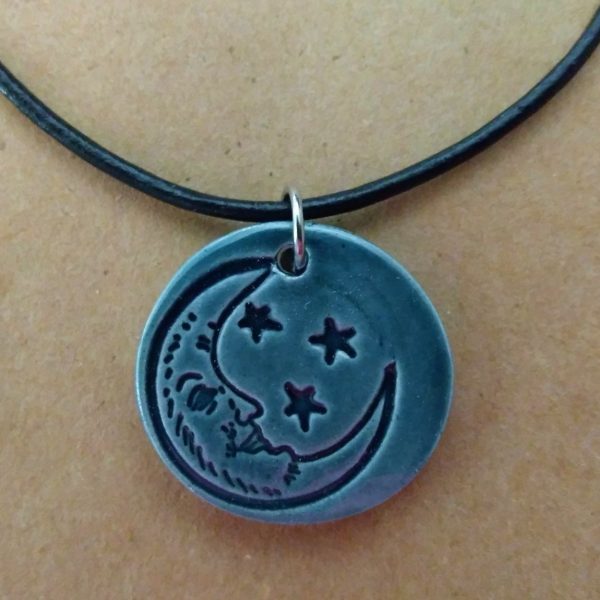 By Silver Loon Jewelers of White Lake 
From whimsical clay pendants to extravagant Sterling silver works of art, Silver Loon Jewelers offers a vast array of pieces to accent any person's style. See the Product Description below for details about this specific gift suggestion.
Product Description
Wishing you could give her the moon and the stars? Well now you can, with this charming clay pendant. This lovely piece is handcrafted kiln fired earthenware. The pendant measures 1 inch, and includes an 18 or 20-inch leather cord, with stainless steel lobster clasp. It comes boxed and ready for giving. Each is individually made and may vary slightly from the photo, making it unique to her.