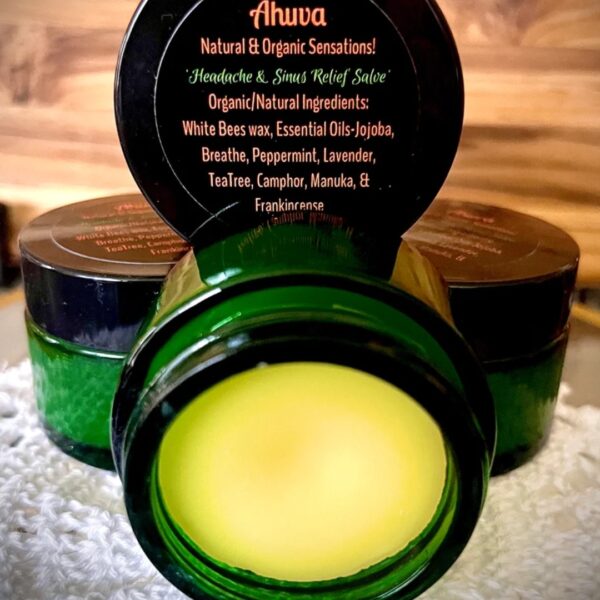 By Ahuva Natural & Organic Sensations of Pinckney
Ahuva Natural & Organic Sensations specializes in creating hand-poured candles, as well as salves, balms, lotions, and lip comfort products. The company focuses on natural and organic solutions. See the Product Description below for details about this specific gift suggestion.
Product Description
It seems like sinus issues and headaches are becoming more and more common these days. The interminable burden of headaches and sinus pain can cause fatigue, frayed focus, and an incalculable amount of frustration. This unique salve is enriched with a luxurious blend of Eucalyptus, Peppermint, Lavender, Camphor, Frankincense, Manuka, Myrrh, and Organic Jojoba. It is designed to relax muscles when applied to the neck, temples, and sinus areas, and provide some relief from discomfort and pain. If you know someone who struggles to deal with these issues, this gift will show how much you care.