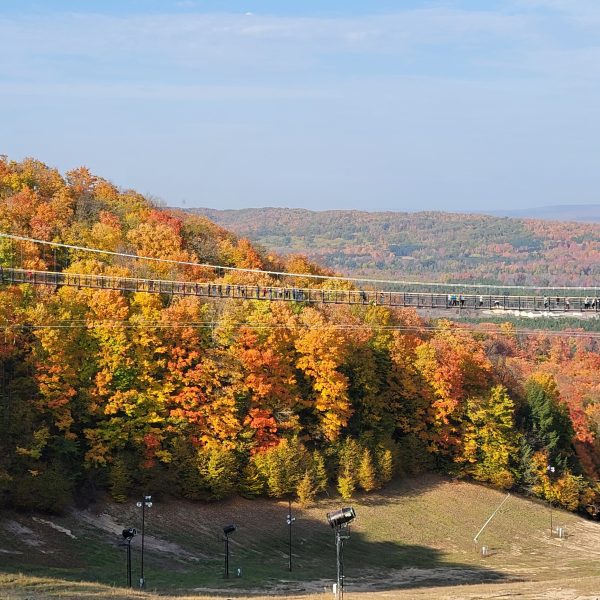 By Boyne Resorts of Boyne Falls
Skiing and golfing in Michigan are at their best at Boyne Resorts. The company manages several properties in and outside of Michigan. Among them are Inn at Bay Harbor, The Highlands, and Boyne Mountain Resort. See the Product Description below for details about this specific gift suggestion.
Product Description
Northern Michigan's latest tourist attraction has opened, and it awaits the thrill-seeker in your life. The SkyBridge Michigan, at Boyne Mountain Resort, has quickly become one of the most talked about destinations in the state. Panoramic valley views and a few scary sways will likely make for an exciting adventure. The SkyBridge has a whopping 1,023-foot suspended walking surface that dangles about 120 feet above the ground below. The SkyBridge Go Card will entitle your loved one to take a chairlift up and down, and cross the bridge as many times as they dare within a day. Each crossing is sure to be a unique experience. Open year round, every season has a reason to take in the views from this architectural masterpiece. Consequently, you may want to purchase a Go Card online for a specific date, or get a $25 gift card that can be used to buy admission whenever they are ready to go.