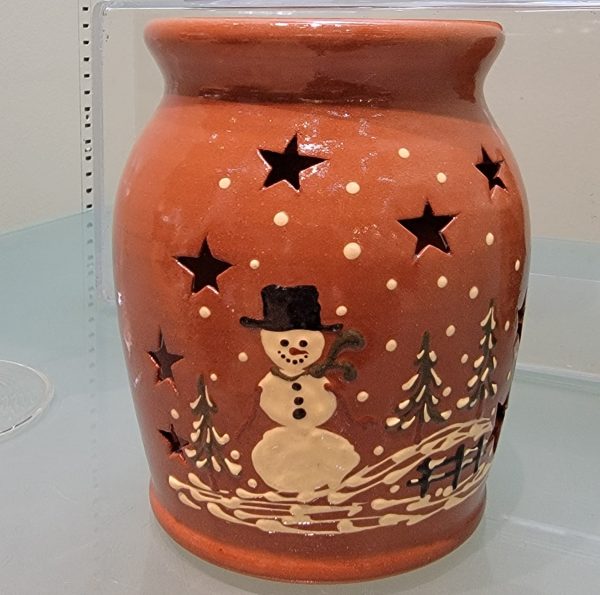 By The Henry Ford in Dearborn
Artisans at Greenfield Village create expert glassworks, pottery, textiles, prints, and tin products. Besides being incredible keepsakes, proceeds from sales of these items and more, help sustain this iconic cultural institution. See the Product Description below for details about this specific gift suggestion.
Product Description
Snowmen are such a charming part of winter that this handmade luminary will look perfectly appropriate out on display well before Christmas, and long after, especially in Michigan. The potters in Greenfield Village start with raw clay manipulated on the wheel. Once it is formed, little stars are painstakingly cut out to allow light to pass through. Then the clay piece rests and is low fired. The next step is a visit to the pottery artists that bulb colored slip onto the surface creating the design. Believe it or not, the piece rests again. Glazing is the last step before the final firing. The end result is a unique piece that anyone on your list would be proud to own.