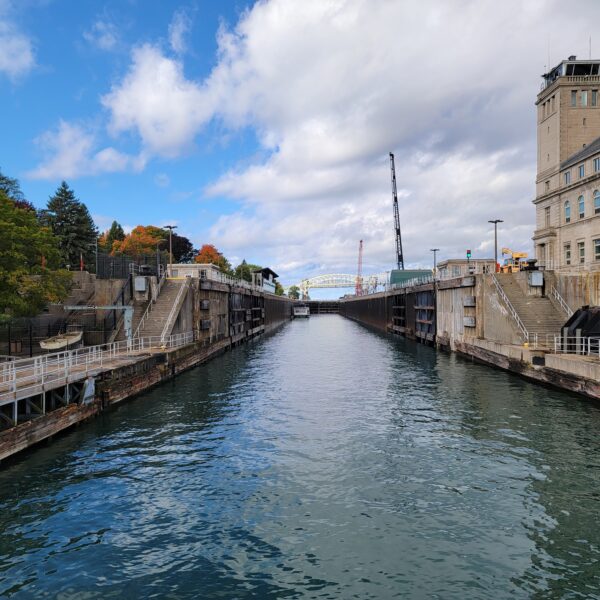 By Famous Soo Boat Tours of Sault Ste. Marie
This company has been proudly operating since 1959, and continues the tradition of highlighting history and attractions for a relaxing and memorable experience for locals and visitors. Their yellow and blue boats, the Nokomis and LeVoyageur, accommodate 150 passengers each, and are easy to spot when visiting the Soo. See the Product Description below for details about this specific gift suggestion.
Product Description
An absolute marvel of engineering, the Soo Locks in Sault Ste. Marie are not only a sight to behold, but one to experience. With this classic lock tour, your loved one get a tour of the area, experience the magnitude of Great Lakes freighters when floating by them, and learn local lore and history. Best of all, they will will get the thrill of both an up bound lockage on the American side, and down bound on the Canadian. The guides are extremely knowledgeable, and the experience of the boat effortlessly lifting higher and dropping lower is truly difficult to describe. Gift cards may be purchased in any denomination. This is a wonderful idea for would-be engineers, history buffs, or anyone who just enjoys a nice boat ride.