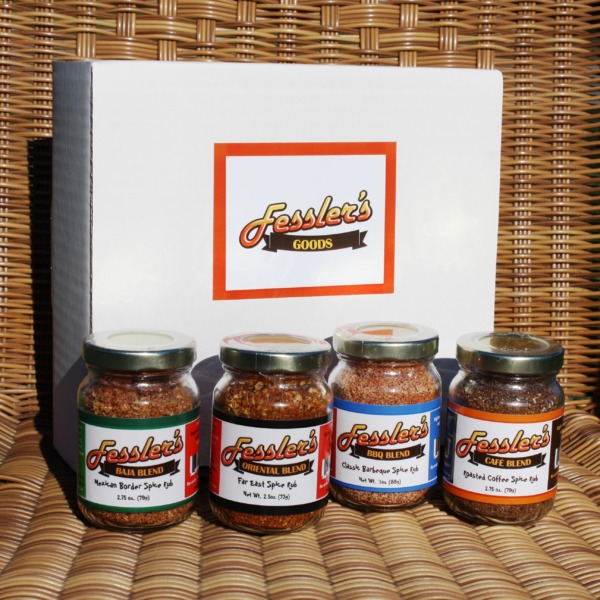 By Fessler's Sauces of Brighton
Since the early 1920s, Fessler's Original Sauce has been enjoyed by seafood lovers. Fisherman would bring their fresh catch to Frank's Tavern, a small speakeasy on Lake Ponemah, and they would prepare it with this special sauce. What started as just one condiment, is now a line of sauces and seasonings. See the Product Description below for details about this specific gift suggestion.
Product Description
If your favorite foodies love to cook and not just eat, then they'll have hours of fun experimenting with this tantalizing and versatile selection of spice blends. The 4-jar set includes Baja, BBQ, Café, and Oriental. Baja works wonders on ribs, chicken and corn with it's sweet beginning and slight heat pulling up the rear. BBQ has classic smoky flavors to enhance all meats. Café is inspired by the cowboy tradition of putting ground coffee, with other spices like sugar and salt, on meats to add sweet and savory notes. Oriental is great on salmon, chicken or veggies with its hand-crushed Coriander and Asian influences of Curry and Cumin.