2021 Holiday Gift Guide
Presented by French's Flowers of Livonia
Tahquemenon Falls Jigsaw Puzzle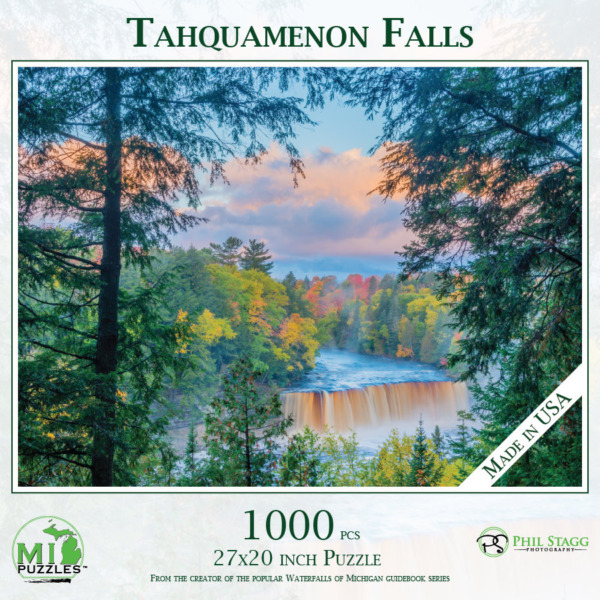 By Phil Stagg Photography of Cadillac
Phil Stagg has spent countless hours crisscrossing Michigan, driving, hiking, photographing, and documenting Michigan's waterfalls and more. His company offers books, prints, magnets, puzzles and more. See the Product Description below for details about this specific gift suggestion.
Buy this gift and/or shop for more from Phil Stagg Photography
Product Description
Jigsaw puzzles may be figured out more online than off these days, but that does not mean it has to stay that way. Tahquamenon Falls is one of Michigan's best loved destinations, especially in the fall. Commonly referred to as Root Beer Falls, it is found near Paradise in the Upper Peninsula. This colorful 1,000-piece puzzle will provide any family hours of fun, not to mention great memories. There are also many other puzzle designs of Michigan scenes from which to choose.