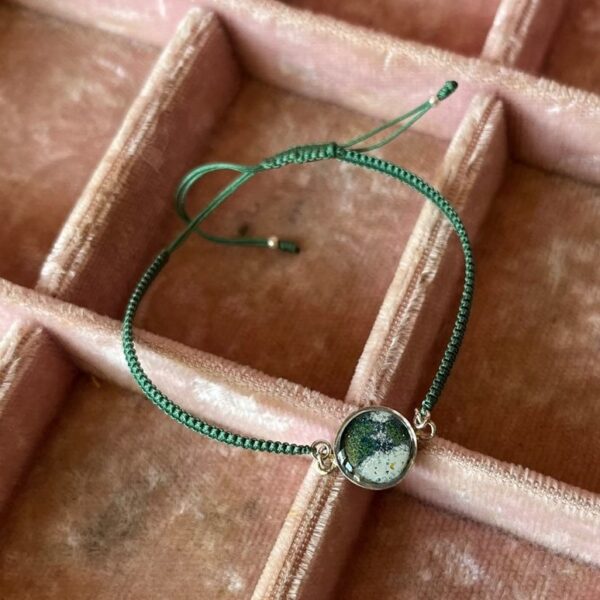 By Rebel Nell of Detroit
Rebel Nell is a jewelry brand committed to providing employment and equitable opportunities, as well as other forms or support, to women with barriers to employment. By ethically collecting and repurposing fallen graffiti from the greater Detroit area, they are able to produce one-of-a-kind Jewelry. See the Product Description below for details about this specific gift suggestion.
Product Description
Thin corded bracelets have become very popular, especially since Taylor Swift touted friendship bracelets in her lyrics. Kick the look up a notch with the elegance of a special stone from Rebel Nell. Made from rescued grafitti art, each of these stones has a completely unique look, and is paired with a cord in a complementing color. Choose from lavender, navy, orange or green at McPherson Local, or check out additional offerings directly from Rebel Nell.