Team Spirit Detrola Watch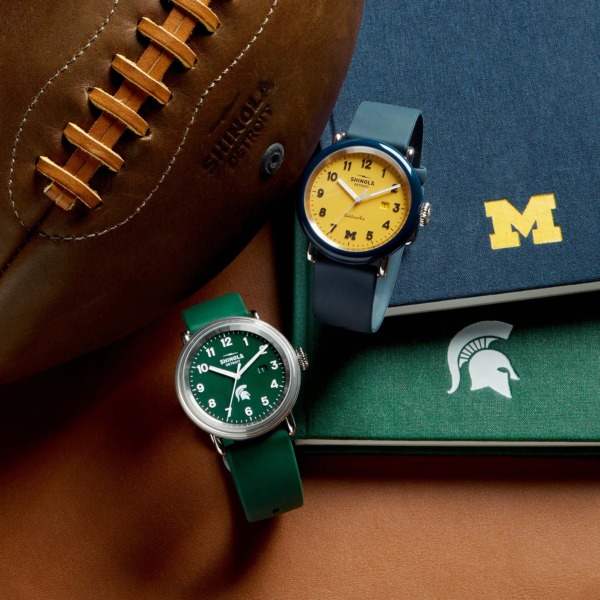 By Shinola of Detroit 
Assembling watches, bicycles, home goods, and more from the Motor City, Shinola is quickly becoming a recognizable Detroit brand around the world, in the vein of the automakers that preceded it. See the Product Description below for details about this specific gift suggestion.
Product Description
Every guy needs a handsome, sturdy, reliable watch, and Shinola sure knows how to make them. Each piece in the Detrola line features high-accuracy quartz movement, which is hand-assembled in Detroit with Swiss and other imported parts. Crafted from TR90 resin, a material known for its strength, the case is anchored by a stainless steel core.
Meanwhile the dial is protected by double-domed K1 crystal, the hardest, most durable mineral crystal. The dial features the school color with a matte finish, as well as the Shinola Detroit logo up top and the team logo just above the six o'clock marker. It's available for Spartans, Wolverines, and Detroit Tiger fans.