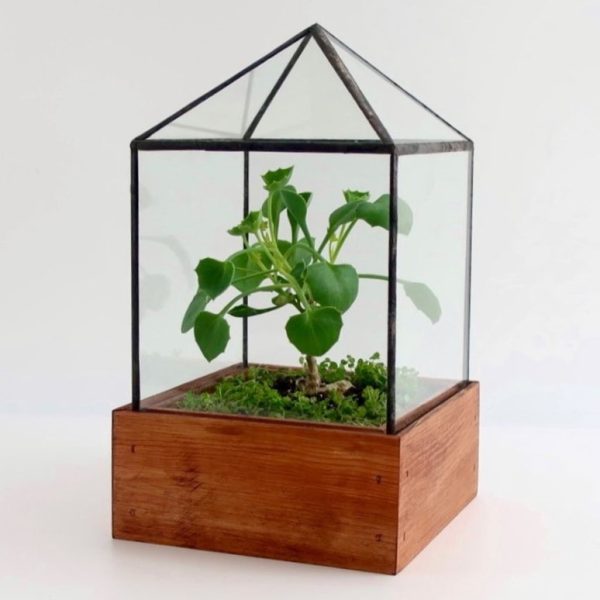 By Leadhead Glass of Detroit
This company reuses window glass and lumber from deconstructed homes to make beautiful, architectural terrariums. See the Product Description below for details about this specific gift suggestion.
Product Description
Give this on its own, or pair it with a few plants. Either way, it'll be a welcome addition to someone's home. The Dorman Terrarium is a clear design that features a pitched slope top to showcase and display their favorite small plants. The 6″ planting base can accommodate two to three miniatures. This makes a great gift for that special someone who has a green thumb, but space concerns. It fits well on a bookshelf, desk, or wide window sill.