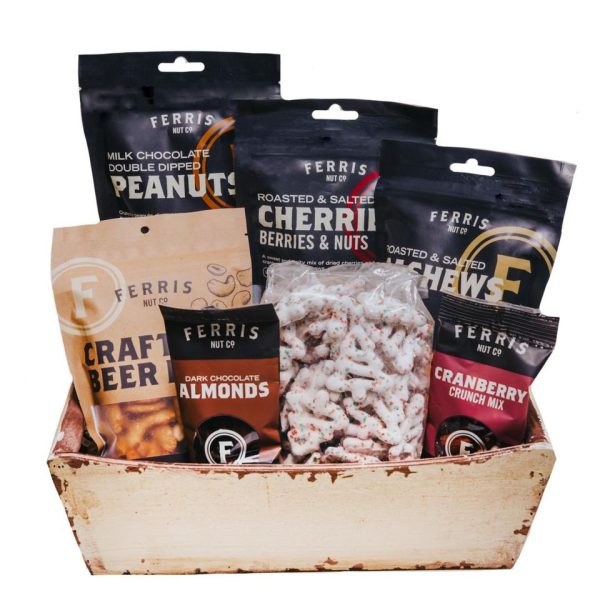 From Ferris Coffee & Nut Company in Grand Rapids
Established in 1924, Ferris is a family-owned and operated nut and coffee roaster. Committed to responsible and sustainable sourcing, they are dedicated to creating amazing products in an effort to bring moments of joy and connection. See the Product Description below for details about this specific gift suggestion.
Product Description
Spice up their holidays with a beautiful wooden basket filled with Ferris goodness. The collection contains Roasted Salted Cherries Berries & Nuts, Roasted Salted Cashews, Milk Chocolate Malt Balls, Christmas Tree Pretzels, Original Craft Beer Mix, Cranberry Crunch snack pack, and Dark Chocolate Almonds snack pack. Add a personalized note when you're checking out to make this gift extra special.