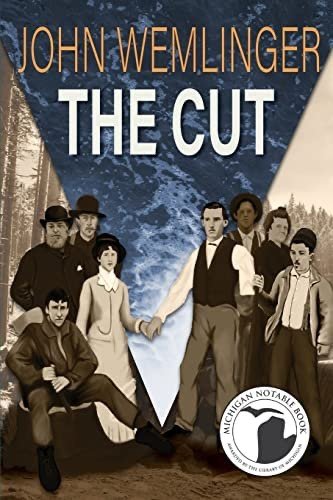 By John Wemlinger of Onekama
Retired from the US Army after 27 years of service, it took a while before John Wemlinger found his new calling as an author. Now he writes novels about veterans. His latest effort is a Michigan Notable Book honoree. See the Product Description below for details about this book. Please buy all of your books directly from the author or an independent Michigan bookstore.
Product Description
Alvin Price and Lydia Cockrum literally bump into one another in the summer of 1870 and fall in love. Coming from vastly different backgrounds, their relationship encounters struggle amid the feuding farmers and powerful lumber industry in Manistee, Michigan. Additionally, a terrible storm on October 8, 1871 will sweep across the upper Midwest, setting off fires in Chicago and dozens of other cities, including Manistee. Will their love endure?