2022 Father's Day Gift Guide
Presented by Golden Key Realty of Northville
The Gray Drake: Murder on the Au Sable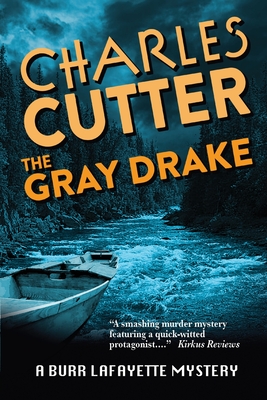 By Charles Cutter of East Lansing
In a move familiar to John Grisham fans, Charles Cutter is a former attorney who now pens novels about a lawyer he created named Burr Lafayette. This Northern Michigan murder mystery series includes The Crooked Angel, Bear Bones, The Pink Pony as well as The Gray Drake. See the Product Description below for details about this book. Please buy all of your books directly from the author or an independent Michigan bookstore.
Buy this book and/or more at Horizon Books of Traverse City.
Product Description
Quinn Shepherd was the best guide on the Au Sable River, until he's found at the bottom of the river with his boat's anchor chain wrapped around his ankle. Lizzie, his wife, is devastated and is left alone to raise Josh, their six-year-old son.
His drowning was ruled accidental, but a year later new evidence is found, and Lizzie is arrested for murdering Quinn.
Burr Lafayette, recently divorced and the deposed head of a major Detroit law firm, is recruited to defend Lizzie. A man at loose ends, he is a brilliant litigator but prefers sailboats and dogs over courtrooms and clients.
The prosecutor has damning evidence. And sure, Quinn may not have been the perfect husband. But Burr discovers that The Gray Drake, the legendary lodge where Quinn guided, is full of secrets, and the storied Au Sable River won't give up the truth.