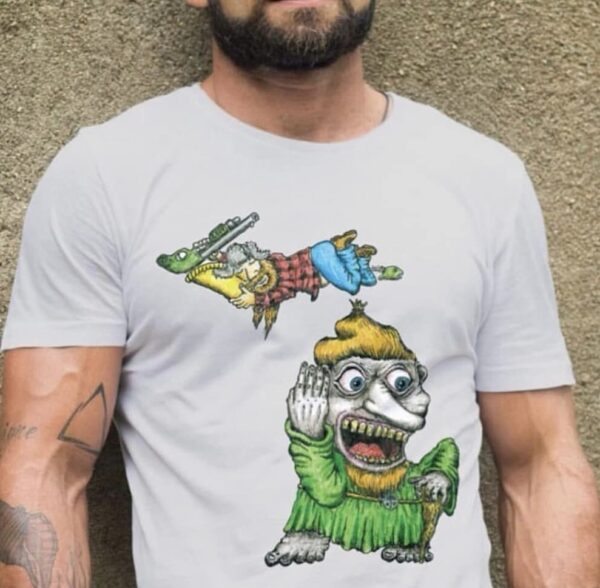 From Enjoy Michigan of Northport
Spreading state pride since 2015, Enjoy Michigan has a retail store in Northport as well as in Traverse City. The companies products are include an original line of apparel and a curated selection of Michigan-made goods from around the state.
Product Description
True Yoopers will love this original tee that pokes fun at our state's two peninsulas. Clad in signature plaid, the affable Yooper takes a quick snooze before heading out to hunt. Meanwhile, beneath the bridge lives a troll who can be a bit grumpy and frazzled, not unlike the many tourists who invade the U.P . This super soft unisex t-shirt features beautiful original illustrations by Michigan artist, Eric Buist. Sizes range from S to 3XL.