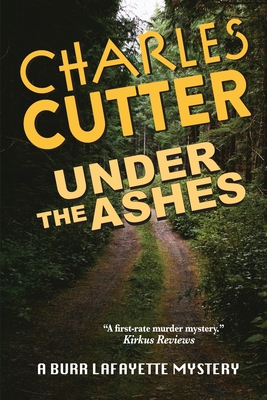 By Charles Cutter 
In a move familiar to John Grisham fans, Charles Cutter is a former attorney who now pens novels about a lawyer he created named Burr Lafayette. This Northern Michigan murder mystery series includes The Crooked Angel, Bear Bones, The Gray Drake as well as The Pink Pony. See the Product Description below for details about this book. Please buy all of your books directly from the author or an independent Michigan bookstore.
Product Description
Nick Fagan died from eating the veal morel at The Arboretum, one of the finest restaurants in northern Michigan. His wife, Molly, said it was an accident, but was it?
Molly hires Burr Lafayette, a brilliant but troubled lawyer, to help her collect on Nick's life insurance policy. But the life insurance company refuses to pay and says that Molly put poisoned mushrooms in Nick's veal morel.
The Charlevoix County prosecutor arrests Molly and charges her with first-degree murder. Burr finds himself dragged into another murder case. A man at loose ends, Burr is the deposed head of a premier Detroit law firm. He prefers dogs, boats, women, and wine over a courtroom, but he's a brilliant litigator.
Nick owned the most successful radio station in northern Michigan. He was a ruthless competitor and had more than his share of enemies. Burr also discovers that Nick may not have been the perfect husband and that Molly may have had her own reasons for killing him. Burr does his best to defend her, but he can't believe a word she says.