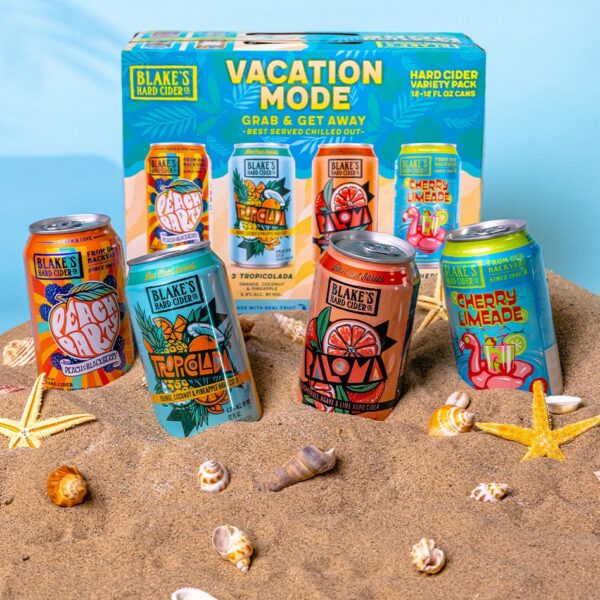 By Blake's Hard Cider of Armada
With a desire to explore farming, in 1946 Gerald and Lovey Blake moved their family of 13 kids out of the suburbs to a hundred-acre plot of land in Armada with a 3-bedroom farmhouse. Twin brothers, Pete and Paul, returned after graduating from MSU, with an interest in adding more diverse experiences for visitors. Years later, Paul's son, Andrew, who had grown up working on the farm with his family, returned to Armada with a desire to explore hard cider. With his family's support, Andrew founded Blake's Hard Cider in 2013. A visit to the farm in Armada now includes scrumptious fruits, family fun, and a tasting room. See the Product Description below for details about this specific gift suggestion.
Product Description
It's summer time and the living should be easy. Put your fave dad into vacation mode with these sensational cider sippers. The 12-pack includes 3 cans each of Peach Party, Tropicolada, Paloma, and Cherry Limeade. For extra fun, pair this gift with some Better Made Tortilla chips and Little Diablo salsa.