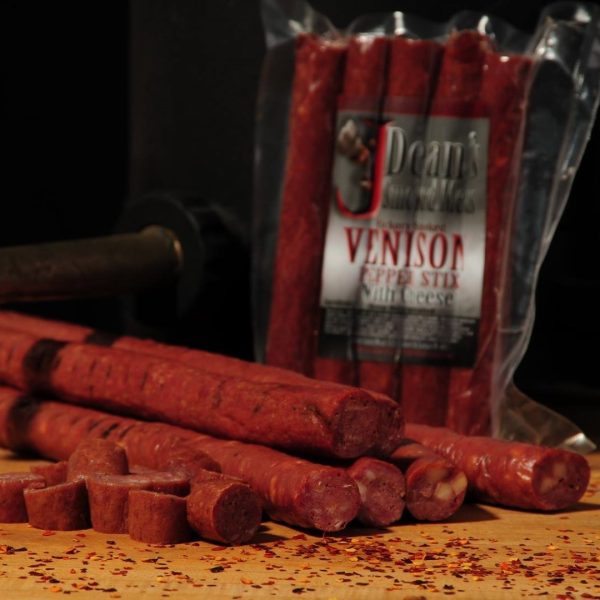 From J Deans Sausage & Jerky of Davison
J. Deans does everything from processing deer to making sandwiches. The company has two retail locations, one in Davison, and the other in Commerce. It also sells some of its most popular sausage and jerky products online. See the Product Description below for details about this specific gift suggestion.
Product Description
Even when they're not off hunting, lots of people enjoy sausage, jerky, and meat sticks as a snack. These sticks from J. Deans are particularly unique because they are made from venison. It's all the flavor without all the hard work…and without freezing in a blind somewhere hoping for better luck next time. Choose from these five flavors: Pepper Sticks, Pepper Sticks with Pepper Jack Cheese, Smoke Stix, Smoke Stix with Pepper Jack Cheese, or BBQ. Slide one pack in a stocking, or get a combination for a larger gift.